profile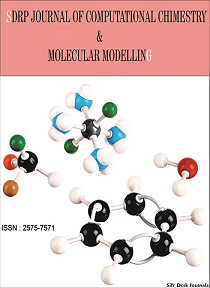 Journal of Computational Chemistry & Molecular Modeling (JCCMM)
ISSN: 2473-6260
Polynuclear Coordination Compounds of Pharmaceutical Interest: Defining Strategies through Computational Chemistry Challenges in Computational Enzymology
Submit Manuscript on this topic
Description
Until recently, the role of computational methodologies has been relegated to research papers as a mere tool, with no greater role to play. Similarly, bioinorganic chemistry did not emerge as a field until the end of the 1970s, when cisplatin was hailed as the new lead compound to treat cancer. In fact, cisplatin and its approved derivatives are until today the most representative chemotherapeutic drugs in the market. The present Research Topic aims to bridge these two fields, in a series of scientific articles that relate to metals in medicine through computational approaches.

Theoretical methodologies of all kinds are welcome in this article collection, including (but not limited to) semi-empirical and ab initio calculations, molecular dynamics—and their parametrizations to provide accurate views of what is happening at the macromolecular dimension—as well as other types relating to NMR and vibrational simulations, for example, that may improve experimental analysis.

The scope of contributions must be related to polynuclear coordination compounds (PPCs) of pharmaceutical interest, metal complexes in cancer, and related studies involving mechanism reactions/interactions. Some questions that will be discussed here include:

 -Can theoretical chemistry provide a good understanding of what happens to DNA when it interacts with a PPC?
 -What are the interactions for metal complexes? Are the mechanisms of action already fully covered?

The aim of this Research Topic, then, is to gather articles that can contribute to science at large, in order to provide all scientists who have spent time doing experimental work, or biological research, with a resource on how computational scientists may contribute to new and important papers in this interdisciplinary field.
Keywords
Pharmaceutical Compounds, Computational Chemistry
Helpful Links
CONTACT US
Sift Desk Journals,
80 Maiden Lane,
Floor Water Street Corridor,
New York, NY 10038
Call Us:
+1 6469050407