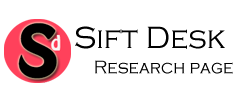 Journal of Advances In Allergy & Immunologic Diseases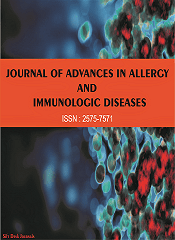 Journal of Advances In Allergy & Immunologic Diseases(JAAID)
ISSN: 2575-6184
Impact Factor: 0.431
Description
Journal of Advances In Allergy & Immunologic Diseases is an Open Access journal accessible for free on the Internet. Publishes original research articles as well as review articles in all areas of Allergy & Immunology Diseases.
The journal aims to maintain a rapid editorial procedure and a rigorous peer-review system. The submitted articles are peer-reviewed within approximately 15 days of submission and the accepted articles are published on the internet immediately upon receiving the final versions.
Topics
Advance Therapy For Allergy Rash
• Allergen Immunotherapy
• Allergic Asthma
• allergic diseases
• allergic rhinitis
• allergists
• Anaphylaxis
• Angioedema
• Antihistamines
• asthma
• atopic dermatitis
• Bronchial Asthma
• Contact Allergy
• dermatologists
• Dust Allergy
• environmental allergy
• food allergy
• gastroenterologists
• Hypersensitivity
• Immunologic Disease
• immunologists
• Nasal Allergy
• occupational
• Pathogenesis
• Pediatric Allergy And Immunology
• Pollen Allergy
• primary immune deficiencies
• Respiratory Allergies
• Treatment Of Allergic
• Urticaria
The Journal accepts all kind of papers such as original articles, review articles, case reports, short communications, etc.
Sift Desk is using editorial managerial system for a quality review process. It is for submitting manuscript, review and tracking system. Authors can submit Manuscripts, track their progress and can communicate with editor using our tracking system.
CONTACT US
Sift Desk Journals,
80 Maiden Lane,
Floor Water Street Corridor,
New York, NY 10038