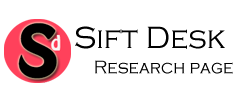 Journal of Chemical Engineering & Bioanalytical Chemistry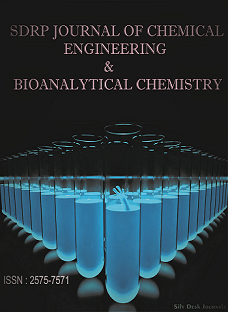 Journal of Chemical Engineering & Bioanalytical Chemistry(JCEBC)
ISSN: 2575-5641
Impact Factor: 0.421
Description
JOURNAL OF CHEMICAL ENGINEERING & BIOANALYTICAL CHEMISTRY is scholarly open access, peer-reviewed, interdisciplinary, monthly and fully refereed journal focusing on theories, methods and applications in Chemical Engineering, Analytical & Bioanalytical chemistry
The journal aims to maintain a rapid editorial procedure and a rigorous peer-review system. The submitted articles are peer-reviewed within approximately 15 days of submission and the accepted articles are published on the internet immediately upon receiving the final versions.
The Journal accepts all kind of papers such as original articles, review articles, case reports, short communications, etc.
Sift Desk is using editorial managerial system for a quality review process. It is for submitting manuscript, review and tracking system. Authors can submit Manuscripts, track their progress and can communicate with editor using our tracking system.
Topics
Bioanalysis
Biocatalysts and Biotransformation
Biochemistry
Biochips
Bioengineering
Bioinformatics
Bioinorganic Chemistry
Biomedical optics
Biosensors
Clinical Analysis
Environmental Analysis
Forensic Science
Synthetic Bilgy
Synthetic Biomolecules
3d Plant design
Catalysis & Reacting Engineering
Chemical Engineer
Chemical Engineering Educational Challenges And Develpment
Chemical Engineering Equipment Design And Prcess Design
Chemical Industry And Market Analysis
Chemical Process
Chemical Reacting
Chemical Reacting Engineering
Chemical Reactors
Chemical Safety Technology
Chemical Technology
Fluid Mechanics
Heat transfer
Industrial Chemistry
Inorganic Chemical Technology
Mass transfer and equilibrium stages
Membrane Separating
Membranes And Membrane Science
CONTACT US
Sift Desk Journals,
80 Maiden Lane,
Floor Water Street Corridor,
New York, NY 10038