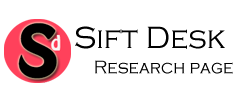 SDRP Journal of Nanotechnology & Material Science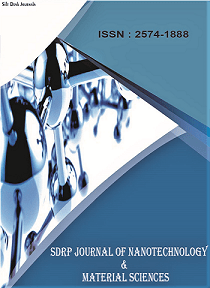 SDRP Journal of Nanotechnology & Material Science(SDRP-JNMS)
ISSN: 2574-1888
Impact Factor: 0.621
Description
SDRP Journal of Nanotechnology & Materials Science is an Open Access journal accessible for free on the Internet. Publishes original research articles as well as review articles in all areas of Nanotechnology & Materials Science.
The Journal covers diverse areas ranging from novel extensions of conventional device physics, to completely new approaches based upon molecular self-assembly, to developing new materials with dimensions on the nanoscale.
Nanotechnology is the study and application of things that are extremely small and can be used across all the fields of science, such as surface science, organic chemistry, molecular biology, semiconductor physics, micro fabrication, etc.
The journal aims to maintain a rapid editorial procedure and a rigorous peer-review system. The submitted articles are peer-reviewed within approximately 15 days of submission and the accepted articles are published on the internet immediately upon receiving the final versions.
Topics
biological materials
• biomedical materials
• Bionanoscience
• Carbon
• ceramics
• composite materials
• electrical materials
• fibers
• Functionally Graded Materials
• Glass
• glasses
• Magnetic Materials
• Materials For Energy And Environment
• Materials For Low Carbon,
• Materials For Power Generation
• Medical Implant Materials
• metals
• molecular nanotechnology
• Nanobiopharmaceutics
• Nanobiotechnology And Nanomedicine
• Nanocars
• nanocomposites
• nanodevices
• Nanoelectronics
• nano-electronics
• Nanoelectronics And Molecular Electronics
• Nanoengineering
• Nanofabrications
• Nanofluidics
• Nanohedron
• Nanoionics
• Nanolithography
• Nanomagnetics
• Nanomaterials
• Nano-Optics, Nano-Optoelectronics And Nano-Photonics
• nanoparticles
• nanorobotics
• Nanoscale Modeling And Simulations
• Nanoscale Physics, Electrical Transport, Quantum Physics
• Nanoscience And Nanotechnology
• nanosensors
• nanostructured materials
• Nanothermite
• Nanotubes
• New Properties Of Materials
• Next Generation Photovoltaics
• Refractory
• Scanning Probe Microscopy And Spectroscopy
• Semiconductors
• Synthesis, Characterization And Manipulation Of Nanomaterials
• Thin Films
The Journal accepts all kind of papers such as original articles, review articles, case reports, short communications, etc.
Sift Desk is using editorial managerial system for a quality review process. It is for submitting manuscript, review and tracking system. Authors can submit Manuscripts, track their progress and can communicate with editor using our tracking system.
CONTACT US
Sift Desk Journals,
80 Maiden Lane,
Floor Water Street Corridor,
New York, NY 10038